The story of Érem, the high-cut workshop, is born from an opportunity that opens up in 2010 with the investment in a machine allowing cutting and engraving of paper and cardboard medias. An industrial process created in 1967, laser cutting initially used on metals or other hard materials has seen its technique evolve over the years until applied to so-called "tender" supports such as paper.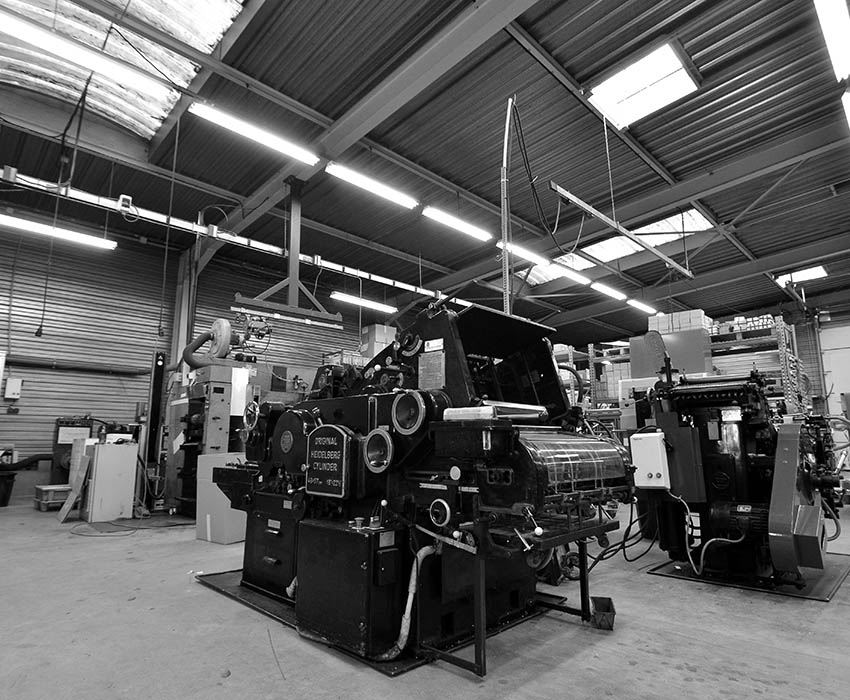 50 years of experience
Our history
The company Erem label has been specializing in label manufacturing since 1963. The machine fleet allows us to respond toil printing work with a high added value compared to our standard products. Faced with this growing demand and the desire to diversify product, the opportunity to go upmarket with an innovative technique happened to be attractive.
So here we are engaged in a new adventure with the leitmotif of responding to communication projects through ambitious and impactful objects. Invitation card, greeting card, pop-up, decorative objects are all products that we have developed tailor-made for our customers in various sectors of activity. We have expanded our skills with the acquisition of machines that allow hot gilding, embossing and treading to meet the ever more demanding demands of our partners.
In 2017, we are taking a first turn with the creation of the Erem Print and Laser entity in order to separate the laser cutting activity from Erem label, more industrial one. At the same time, the team is strengthening and perfecting itself with the arrival of a talented graphic designer.
In 2020, Erem Print and Laser becomes Érem, high-cut workshop with growing ambitions. A new graphic identity comes to dress up our logo and redesign our website. With our experience over the past 10 years, we are more ready than ever to meet your challenges.
THE SATISFACTION OF A WELL DONE JOB
This is the driving line and value that Érem applies and shares through its team. To provide our customers with experience and distinctive expertise that our works require.
The demands of our barges, the rigour of our employees and the precision of our work tools make our creations excellency on the market. The multiple skills acquired in each of our businesses as well as the synergies developed between the subsidiaries are all strengths that allow us to stay focus in an environment that is always evolving.
Application efficiency
For the control of all our manufacturing processes and the guarantee of results,
In accordance with the regulations applicable to our business in terms of Quality, Safety and Environment,
To reduce our environmental impacts,
For cost and time control.
HUMAN AND RELATIONAL EFFICIENCY
By focusing on the work environment, development, participation and accountability of everyone,
By being proactive,
By anticipating and listening to the needs of our customers.
THE EFFECTIVENESS OF OUR QUALITY TRACKING SYSTEM
By reducing our internal and external non-quality costs,
Through the management of our suppliers and service providers,
By the constant involvement of our team.