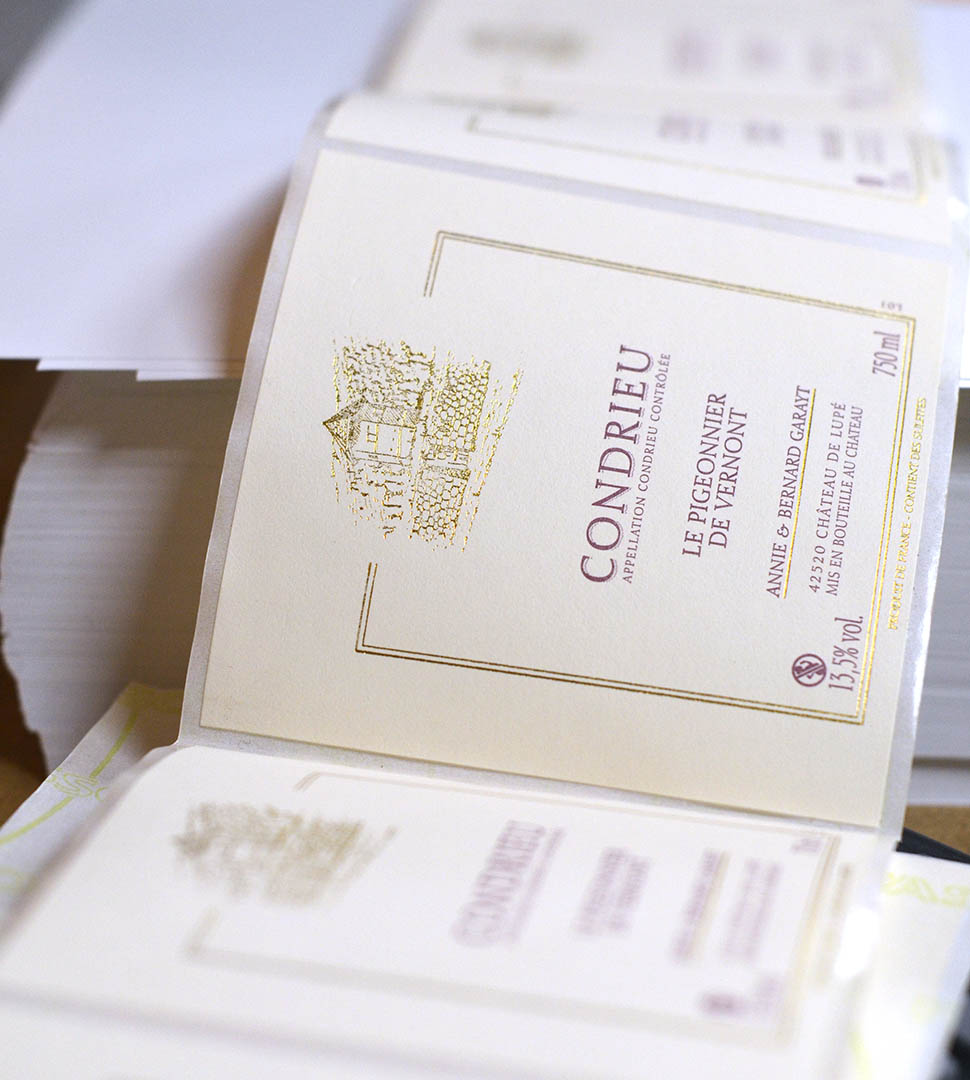 Elegance and nobility
Eyes on gold
Hot gilding involves transferring a matte or shiny film from a film to a paper medium. For example, it allows the appearance of materials such as gold, silver and copper to be restored in the most faithful way possible. This high-end technique will give elegance to your supports.
No limit to your creativity
A bespoke print
Types of media
/
Technical paper, creative paper, cardboard (other substrates consult us for advice or testing).
Amount
/
Hot gilding adapts to small, medium and large series.
Upstream tips
/
The quality of print files is essential to get the best rendering on your product. We will accompany you in this phase to define together the elements necessary for the success of the project.
Holographic gilding
/
There are a variety of films of different colors to surprise your customers. Holographic gilding is one of them, giving your supports a luxurious dimension with stunning colour variations.