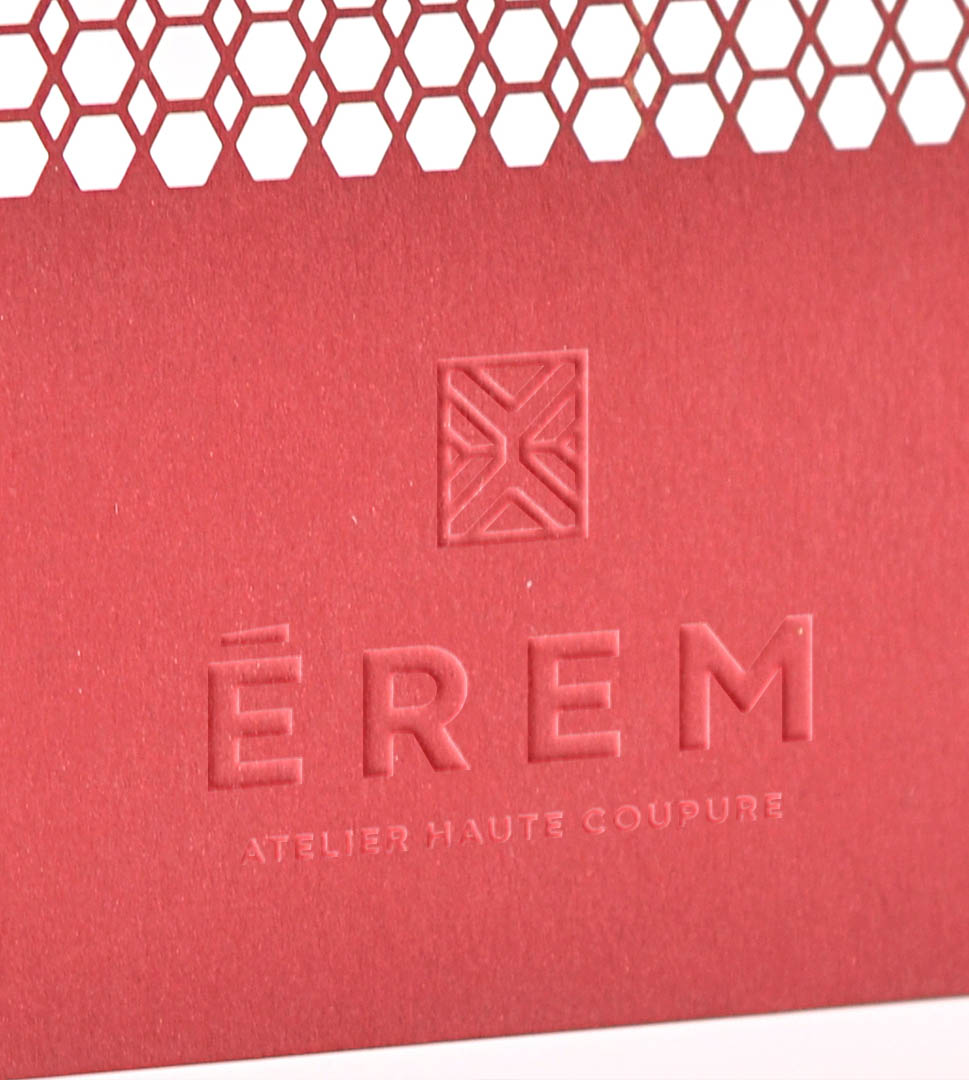 Silk touch
Positive level
The embossing sublimates your paper by giving it a positive relief. The principle of this technique is to distort the support with a matrix to give volume to certain previously chosen areas. The embossing is an essential performance to achieve a distinguished, luxurious result.
No limit to your creativity
A bespoke print
Types of media
/
Technical papers, creative papers, cardboards suitable for deformation. (consult us to validate a support).
Amount
/
The embossing requires the realization of a machined metal footprint called a "embossing tool". Once the tool is completed, all quantities are possible.
Upstream tips
/
Embossing requires a pre-study to ensure the quality of the result. Our team will use its expertise to guide you to the appropriate technical supports and prerogatives. Especially for the choice of type of embossing (rounded, flat, multi-level, diamond tip etc …).
The curved gilding
/
The curved gilding is a combination of two techniques, embossing and hot gilding, made with a single tool. Their combination results in a remarkable 3D effect that will seduce you.